Brock 360 Pest Solutions in Sarasota
Honoring Jesus while providing pest solutions to protect your home, property, and environment.
Book Service
View Offers
| | | | | |
| --- | --- | --- | --- | --- |
| Our Values | Showing We Care | Building Trust | Displaying Professionalism | Delivering Great Service |
Our Sarasota Pest Control Services
We provide complete "Full Circle" solutions for all your pest problems. Whether you have roach in your kitchen, a rat in your attic, termite eating your walls, or chinch bugs eating your lawn. We have a solution for you.
Family Owned & Operated

A+ Certified

Trained Employees

Easy Service Scheduling
Book Service
Check Out Offers
Recent Reviews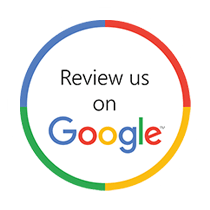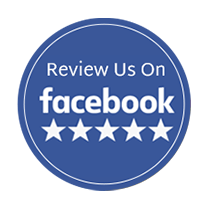 Great service with this company. We have used them for at least a year. All of the men that came to our house were professional and informative. I highly recommend this pest control service company. Very satisfied customer.
One of my clients had a gnat infestation in their wine cellar and Kelly at Brock 360 was really welcoming and used his knowledge to help us out in solving the problem. Thank you guys! you rock!!!
Greg, the owner, was very professional and did a great job treating my house. I was pleasantly surprised he not only removed the cobwebs, but also the mud doppers and wasp nests. My entry way looked great after just the first treatment. Thanks again!
Your service IS the best! I HAD AN EMERGENCY and your staff were wonderful! I have referred you to my neighbors- and they are pleased! I will continue to sing your praise!
Wonderful service. So happy I have this company. We are part time residents and feel very confident that my residence is taken care of with no worries.
Read More Reviews
The BROCK 360 Pest Control Advantage
Our family protecting yours

We have been in the Pest Control Business for three generations and over the years, we have kept our customers like our family, serving them in the way they deserve to be served.

Certified & Accredited

We are accredited and certified by serveral prestigious organizations such as BBB, GREENPRO, QualityPro etc. which verifies our seriousness towards our cause and social responsibility.

Members of NPMA & FPMA

We are an active memeber of National Pest Management and Florida Pest Management Associations where we actively take part to keep ourselves up to date with the new pest control measures.

Environmental Friendly

Our GREENPRO certification signifies how seriously we take our environmental responsibilities as we deploy only those methods and solutions that don't pose any threat to the environment.

Upfront Costing

We don't give two prices, ever. After assessing your service request, we tell you the costs involved before starting and no matter how long it takes us, we don't change the prices.

Satisfaction guaranteed

With our team of highly experienced professionals and range of efficacious solutions, we make sure that we don't finish the job until we feel that you're highly satisfied.
Our Complete Sarasota Pest Control and Home Care Plans
Pest
Protection

Roaches
Ants (Native & Invasive)
Spiders
Silverfish
Earwigs
Flies

Rats

Sealing Entry Points

Bait stations & monitoring

Trapping & removal

Termites (subterranean with Sentricon bait & monitoring)

Termites (drywood with inspection & monitoring)

Pest + Rodent
Protection

Roaches
Ants (Native & Invasive)
Spiders
Silverfish
Earwigs
Flies
Rats
Sealing Entry Points
Bait stations & monitoring
Trapping & removal

Termites (subterranean with Sentricon bait & monitoring)

Termites (drywood with inspection & monitoring)

360° Total Home
Protection

Roaches
Ants (Native & Invasive)
Spiders
Silverfish
Earwigs
Flies
Rats
Sealing Entry Points
Bait stations & monitoring
Trapping & removal
Termites (subterranean with Sentricon bait & monitoring)
Termites (drywood with inspection & monitoring)